Having trouble finding a service adapted to your needs?
Looking for business partners to offer a more extensive service?
We might have a solution for you.
MabDesign promotes the creation of synergistic business partnerships involving several complementary know-hows of its members. Combining services can help answer unmet industrial needs in the field of immunotherapy.
HOW DOES IT WORK?
MABDESIGN identifies an unmet need

MABDESIGN receives a request from a company

ONe of our members is looking for a partner to combine its services

MABDESIGN identifies companies able to combine their services thus providing a solution to the unmet need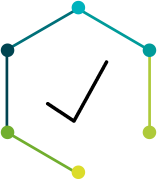 MABDESIGN supports the promotion of this innovative combined offer on the market