The Comité d'orientation stratégique et scientifique de la filière (COSSF) is the scientific advisory board of MabDesign.
It has 12 permanent experts.
Thierry Wurch


IPSEN

Senior Director, Global External Innovation and Partnering in Oncology, IPSEN
Brian Mullan


YPOSKESI

Head, Process and Analytical Development, Cell and Gene Therapies at Yposkesi

read more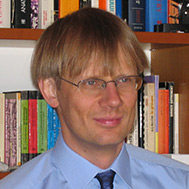 Alain Beck
Pierre Fabre
Senior Director, Biologics CMC & developability of the CIPF, associated editor of mAbs Journal
 Dr. A. Beck is Senior Director of Analytical Chemistry, New Biological Entities, at the Center of Immunology Pierre Fabre (FR), associated editor of mAbs (USA) and mAbDesign AB chairman (FR). He has contributed to the R&D of immune-oncology mAbs, clinical stages mAbs and ADCs in oncology (dalotuzumab licensed to Merck; telisotuzumab vedotin, licensed to AbbVie and h515H7), peptides and vaccines (RSV, ELA/P40). He has published more than 190 papers and reports on mAbs, biosimilars, biobetters, ADCs, bsAbs, Fc-fusion, protein scaffolds structure/function relationships and developability. He was involved in more than 230 scientific meetings (AIS, ASMS, BAS, CASSS, EAC, HPLC, IBC, IMSC, PEGS, SEP, WADC, WBC) as chairperson, invited keynote speaker, panelist, moderator, advisor, and organizer as well as to meetings and workshops with regulatory agencies (ANSM, EMA, EDQM, FDA, PEI, WHO).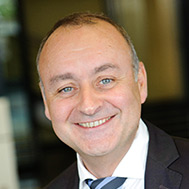 Paul Baduel
Sanofi
Director Pilots and Centres of Excellence, Industrial Operations, Sanofi-Pasteur
Paul has graduated in biochemical engineering from National Institute of Applied Sciences (Toulouse France) in 1986.  He started his carrier in 1988 as Research Scientist in molecular biology at Rhône-Poulenc Santé in charge of development of processes for production of recombinant proteins.
In the 90's he was in charge of process development for new antibiotics and contributed to the industrialisation of recombinant process for Vitamin B12. Then he was appointed Project Manager for the development of new semi-synthetic anti-infective. Then Paul was appointed Manager of the Biotechnology department at Rhône-Poulenc Rorer for late stage development compounds and support to commercial products.
From 2000 to 2012 Paul was leading the Process Development Biotechnology Department of Aventis in France, Germany and Italy. In this Position Paul was in charge of support to industrial production and development of recombinant proteins (Insulin), Monoclonal Antibodies, antibiotics, Vitamin and Steroids.
Since 2013, Paul was responsible for Global Technology Innovation within Sanofi-Pasteur, the Vaccine division of Sanofi. He is today in charge of Pilots and Excellence centres for Sanofi Pasteur Industrial Operations.
Fabrice Porcheray
DBV Technologies
Director of the Research and Innovation Department of DBV Technologies
Pharmacist by training, Fabrice earned a PhD degree at the French Nuclear Agency (CEA) in the Neurovirology laboratory of Dr. D. Dormont. After completing his studies, which focused on innate immunity and HIV, Fabrice joined the teram of Dr. Ritz at Dana-Farber Cancer Institute in Boston. During his fellowship, he investigated T- and B-cell interaction in the context of graft vs host disease. With his mentor, Dr. Zorn, he then moved to Massachusetts General Hospital (MGH, Boston) to launch the translational immunology lab within the transplant unit. His research highlighted the role of polyreactive antibodies in graft rejection and paved the way for refined diagnosis of graft rejection.
After spending 9 years in Boston, Fabrice came back to France to launch and lead the Immunology Unit of the Technology Research Institute Bioaster. He focused on setting up partnerships and research projects with academic and industrial partners. His team has also developed state-of-the-art analysis tools and processes for immunomonitoring.
Since January 2019, Fabrice is the director of the Research and Innovation Department of DBV Technologies, a French biotechnology company specialized in epicutaneous immunotherapy (EPIT). His team develops preclinical models to test the efficacy of EPIT for food allergy and diseases for which harnessing the immune system of the skin could be of particular relevance.
Jean-Louis Pinquier
MEDICEN
MD, Chairman of the Translational Medicine committee at MEDICEN, and consultant at DECISIONS R&D Consulting.
Jean-Louis Pinquier is a medical doctor, currently Chairman of the Translational Medicine committee at MEDICEN, and consultant at DECISIONS R&D Consulting. Over these past 30 years he has been involved in more than hundred drug development programs from discovery to registration and beyond. He was particularly active in early clinical development, covering multiple therapeutics areas. Since the early 2000s, he was involved in several biologics program including naked and drug conjugate monoclonal antibodies. Up to 2014 he was deputy global head of the Clinical and Exploratory Pharmacology Dept. at Sanofi R&D, and member of Sanofi R&D France Board. After having spent 7 years in Cochin University Hospital as assistant professor and medical director of the Therapeutics Research Institute, he moved to pharmaceutical industry in 1993, first at Synthelabo Research, Sanofi-Synthelabo, and then Aventis and Sanofi-Aventis.
Dr Pinquier is board certified in Clinical Pharmacology, Internal Medicine and Rheumatology and still has clinical practice. He is member of ASCPT, ACCP, SFTP, Club Phase I (actual president) and EUFEMED.
Jean-François Prost
GamaMabs Pharma
Vice-President R&D and Strategy at GamaMabs Pharma
 Jean-François is a Senior Executive of the French and International pharmaceutical industry. Physician specialist in Internal Medicine, Dr. Prost has an experience of 30 years in the industry, having served as Cardiovascular Development Director then Research Director at Servier, R&D Director at Pierre Fabre Medicament and then UCB Pharma, and finally in the last ten years, Scientific and Medical Management at LFB. He's today VP R&D and Strategy at GamaMabs Pharma company.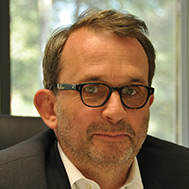 Jérôme Tiollier
Our Future Universe
Chairman, Co-founder, Our Future Universe

Jérôme TIOLLIER PhD, 60 years old, has been working since 35 years in pharmaceutical R&D with experience in senior leadership positions (ExCom), in ww pharma & biotech. Over-sight & management of multiple areas of drug development, including CMC, toxicology, PK, non-clinical, translational scientific research, clin-reg operations up to early (Phase I/II) clinical phases. Set overall department and project goals, timelines, resource and budgets, resulting in meeting corporate goals in a fast-paced environment. Responsible for strategy and implementation, ultimately accountable for the quality of the work and its interpretation. Initial background in cellular biology and preclinical & clinical development of "first in class" products in different medical and therapeutic field.
Latest position within INNATE PHARMA as EVP Chief Development Officer (2001-2018), member of the IPH ExCom, he participates to build the strategy and corporate achievement. In 2008, he started the US operations as President IPH Inc. and other corporate business development activities. Previously, he has been with IMEDEX (1986-1997) a French biotech spin off from Institut Mérieux where he managed different biological products from preclinical to early clinical stage (phase I/II) with the collaboration of internal R&D groups and CRO. Then he moves to Pasteur-Mérieux Transplant business unit (acquired by SANGSTAT in 1998, now part of Sanofi Genzyme,) as Preclinical Director (1997-1999) and European R&D Director (1999-2001). In the positions, he managed different pharmaceutical product license building as well as global research projects.  Graduated PhD with scientific background in cell biology and immunology.
In 2019 Jerome Tiollier starts with other seasoned managers of the industry a new venture of scientific media information website "sole in class" in the field: Our Future Universe (OFU).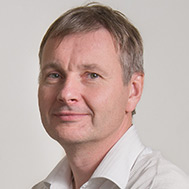 Bernard Vanhove
Xenothera
Chief Operating Officer
Bernard Vanhove obtained his PhD from the University of Louvain (Belgium) and conducted an international academic and private carreer initiated at the Sandoz Vienna International Research Cooperation Centre (Austria) and at IMTIX-Sangstat (Lyon, France). He joined the CNRS (Centre National de Recherche Scientifique) in 1998 and became Research Director, working at the CRTI (Centre for Research in Transplantation and Immunology, Nantes, France). In 2013, Bernard Vanhove was awarded the « France Transplant » Prize for his work on the development of the first anti-CD28 antagonist antibody. He has been the coordinator of the European FP7 network « TRIAD » (Tolerance Restoration in Autoimmune Diseases) in autoimmune diseases. He authored about 100 international publications in the area of immuno-transplantation.
In 2008, Bernard Vanhove co-founded Effimune, becoming Chief Executive Officer, then Chief Operating Officer of OSE Immunotherapeutics untill 2019 when he became Chief Operating Officer of Xenothera (Nantes, France).
Hervé Watier
MAbImprove
Professor of Immunology at the Faculty of Medicine, Tours
Head of the Laboratory of Immunology in the University Hospital of Tours.
Hervé Watier is Professor of Immunology at the Faculty of Medicine, Tours, and Head of the Laboratory of Immunology in the University Hospital of Tours. Physician (MD) and scientist (PhD), he is working on the mechanisms of action of therapeutic antibodies in humans, which he contributed to discover through pharmacogenetic approaches. Since 2009, he is Director of the CNRS Research Network "Antibodies and therapeutic targeting". He is also coordinating the laboratory of excellence (LabEx) "MAbImprove" since 2011 and a regional program dedicated to "Biopharmaceuticals" since 2013.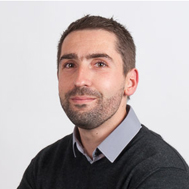 Nicolas Poirier
OSE Immunotherapeutics
Chief Scientific Officer
Nicolas Poirier earned his Ph.D. in Immunology at the European Center of Transplantation Sciences and Immunotherapy (CESTI) with guidance from immunotherapeutic-Transplant pioneer. He worked on the preclinical evaluation of novel therapeutic strategies modulating costimulation, immune checkpoint or complement pathways in preclinical models of transplantation and chronic inflammation. He received the awards "Prix de la Recherche Universitaire" by the French journal Le Monde and "New Key Opinion Leader" by the International Society of Transplantation. In 2009, he joined Effimune, a French biotechnology company specialized in immune regulation, as project manager and then he led R&D programs for 7 years. Upon the merger of Effimune with OSE pharma in 2016, he was appointed Chief Scientific Officer of OSE Immunotherapeutics, a leading biotechnology company in the field of immune activation and regulation with clinical applications in immuno-oncology, autoimmune diseases and transplantation. As CSO, he supported the company's growth and his R&D team is interested in identification, evaluation and development of innovative immunotherapies to establish, break, regulate or reinforce immune regulation and activation.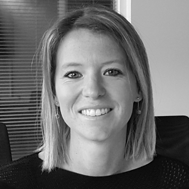 Stéphanie Cornen
Innate Pharma
Director, Research and development
Stéphanie Cornen joined Innate Pharma in May 2012 as R&D scientist in the Antibody Department. She became project manager in 2014 to work on the discovery of new first-in-class blocking antibodies. Since 2016, she leads the new target discovery program that aims to identify and validate new therapeutic targets in immuno-oncology. Stéphanie holds a PharmD and PhD in oncology (from Aix-Marseille University).
Brian Mullan
Yposkesi
Head, Process and Analytical Development, Cell and Gene Therapies at Yposkesi
Brian Mullan is a Biochemist and Virologist by training. He started his career in 2002 as a Marie Curie Industry Host Fellow at Aventis Pharma (now Sanofi), Vitry-sur-Seine, in Functional Genomics, working on adenoviral vector and AAV technologies (vector design and production platforms for R&D applications).
From 2006 to 2020, he worked in the area of manufacturing process development, launch and commercial supply for biologics (monoclonal antibodies) for Centocor (Janssen) Biologics, Eli Lilly and Novartis, as a Process Development Scientist, Tech Transfer Lead and Global CMC Product Lead. His last role was as Head, Manufacturing Science and Technology for the Novartis Huningue, FR, manufacturing site, where he oversaw numerous process improvement (stabilisations, yield increases), capacity management/process transfer projects, and implemented a Data & Insights approach for continuous improvement in process understanding and performance, leading to significant increases in yields and process efficiencies.
In October 2020, he joined Yposkesi, Paris Region, FR, as Head of Innovation, Analytical and Process Development. Yposkesi is a Contract Development and Manufacturing Organisation focused on the development and production of gene therapy vectors (AAV, Lentivirus) for human use. His role covers all analytical and process development activities, process industrialisation and technological innovation.
The COSSF's mission is to contribute to the strategic scientific plans of action of MabDesign in the sector in order to foster innovation and economic development of companies as well as draft prospective reports on specific areas of the sector twice per year.