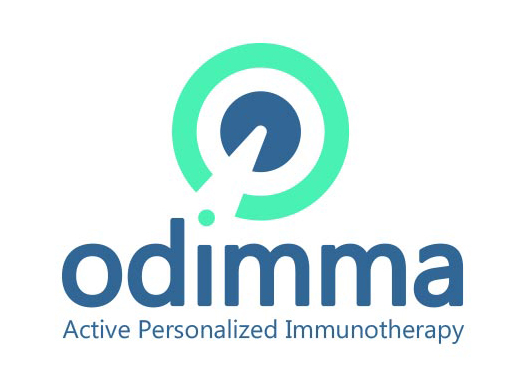 Odimma
About us
Odimma is a French biotech company with a unique approach in active personalized cancer immunotherapy. Odimma believes in the future of precision medicine, and leverages recent advances in the field of immuno-oncology to fight the most hard-to-treat cancers.
Know-how
Therapeutic Vaccines, Neoantigens, Personalized Immunotherapy
Business offer
By harnessing the ability of the patient's own immune system to specifically recognize non-self-targets displayed by the tumor, also called neoantigens, Odimma has designed a potent next-generation personalized immunization platform.
Expertise
Target Selection & Validation
Research exploratory companion biomarkers
Immunotherapy Lead Generation
Pharmacology & Biological activity
Mode of Action
Therapeutic efficacy
Cell activation
In-vivo activation (in human transgenic mouse models)
Immunotherapy Lead Optimization
Proof of concept
in-vitro & ex-vivo models
in-vivo models
Preclinical biomarkers
Mechanism/Function
Mechanism of action
Research exploratory Companion biomarkers
Human biomarkers
Predictive biomarkers
Treatment efficacy
Population stratification
Risk/benefit profile
Disease progression / follow-up
Formulation
Formulation
Dose
Adjuvants
Delivery
Route of Administration
Devices associated
Clinical Trials
Phase I
Category
Contact
Jessica Matta
CEO
Immeuble Pythagore - 1 rue Jean Sapidus - Parc d'Innovation 67400 Illkirch