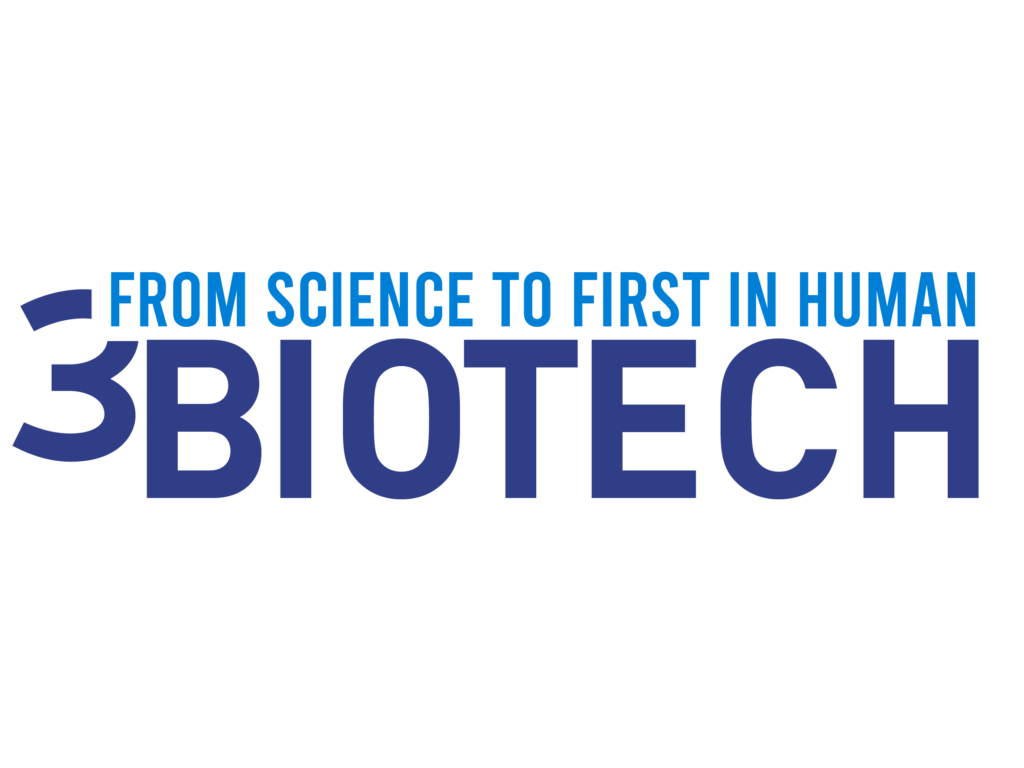 3Biotech
About us
3biotech is a company specialized in CMC and pharmaceutical development. We support our customers from the research phase to the first human injection and commercialization.
Know-how
CMC
Bioproduction
Biomanufacturing
Drug Development
Business offer
• We define, in agreement with our client, the drug development strategy (Target Product Profile, development plan, preclinical studies ...),
• We offer the most appropriate technological solutions (cell lines, manufacturing processes, analytical methods, ...),
• We select, worldwide, the most appropriate CRO / CDMOs for the project,
• We lead and coordinate all stakeholders and ensure timelines, quality and cost
• We program and monitor the production of clinical batches,
• We help with the writing of IMPD and IND, ....
Field of application
antibodies
cellular immunotherapy
Therapeutic application
cardiology
genetic diseases
hematology
infectiology
immunology
oncology
ophtalmology
Expertise
Manufacturability
Production quality
CMC feasibility
Indication Prioritization
Antibody humanization
Proof of concept
Pharmacology potency
Exploratory toxicology
in-vitro & ex-vivo models
in-vivo models
GLP compliance
GMP compliance
Master Cell Bank
Production
Cell Line development
Clone selection
Characterization
Storage
Analytical development
Cell Culture
Media composition
Bioreactor conditions
Gene modification / Transduction
Retroviral & lentiviral vectors
Cell expansion
Wave-mixed bioreactors
Stirred tank reactors
Batches production type
Mammalian
Insect
Bacterial
GLP compliance
GMP compliance
Pilot Batches
Tests
Optimization
Scale-Up process
Process optimization & validation
Volume
Preclinical / Tox
Low volume (< 200 L)
High volume (200 – 2000 L)
Very high volume (> 2000 L)
Commercial
USP (Scale-Up)
Cell expansion
Inoculation
Low volume containers to Bioreactors
DSP (Recovery)
Harvest
Filtration
Purification
Fill & Finish
Aseptic filling
Lyophilization
Batch release
Storage matter
Instruction
Logistic
Cell cryopreservation
thaw
Stability Assessment
Physical & chemical profile
Shear/shaking
Viscosity
Photostability
pH
Freeze/thaw
Heat/degradation
Aggregation
Cell line analytical development
Host cell proteins
Viral clearance
Contaminants detection
Biosafety & Bioanalysis
Toxicology
PK/PD features
Impurities detection
Bioproduction analytical test
Monitoring
Characterization
Batch consistency
Batch release test
Chemical, physical, biological test
Quality control test support
Post-production test
Real-time stability test
Formulation
Dose
Stability
Excipients
Adjuvants
Sterilization
Lyophilization
Storage stability
Delivery
Route of Administration
Phase I
Phase II
Phase III
Regulatory Filing
Category
Contact
Olivier Favre-Bulle
CEO
66 Avenue des Champs Elysées 75008 Paris
0176504045